The new Formula 1 season is right around the corner and guess what has Mercedes F1 team new driver Lewis Hamilton brought along to the official launch of the car he and Nico Rosberg will be driving in 2013? Unfortunately, if you guessed Nicole Scherzinger, you are wrong.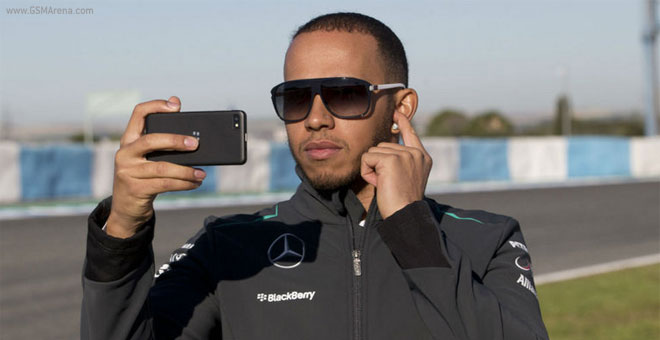 As the photo above testifies, it's the recently unveiled BlackBerry Z10. The 2008 champion was spotted snapping photos of the new Mercedes AMG F1 W04 car at the Jerez circuit in Spain with his new smartphone.
You can really tell BlackBerry is betting all in with the BB10 and the duo of smartphones running it (Z10 and Q10), considering F1 endorsements aren't what you'd call cheap. The company is also attempting to keep the word for its latest devices going around by hiring movie and music stars to try and create new things via the Keep Moving project.
The BlackBerry Z10 is hardly going to make Hamilton any faster for the new F1 season, which starts on March 17 in Australia, but at least he'll have access to the official F1 BlackBerry app, which is one of the 70,000 ones available at the launch of the BlackBerry 10 OS.