In this mobile-driven day and age having a lot of apps is a crucial requirement for a mobile OS to succeed. RIM BlackBerry realized this and made sure BlackBerry 10 comes to the market with a well-stocked app store. There are currently north of 70,000 apps in the BlackBerry World store, which is more than any platform has had at launch.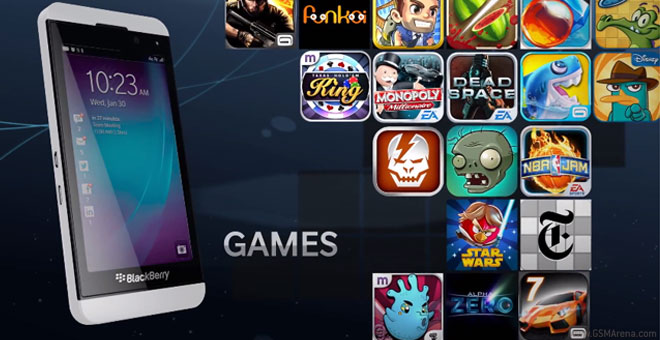 Let's take a look at some of the major names that are available for the newly launched platform.
BlackBerry 10 is strong on the social side and offers Facebook, Foursquare, Whatsapp and LinkedIn. Cloud storage is covered by Dropbox and Box, while on the Business side companies like SAP, Cisco and HP offer corporate users some cool tools like WebEx and HP e-Print.
On the games front BlackBerry has signed with Rovio, Disney, EA Games, Gameloft and many more to offer some of their best titles. Some of them include Angry Birds Star Wars HD, Where's My Water, Where's My Perry, DeadSpace, Fruit Ninja, Plants vs Zombies, Shark Dash. In fact, Angry Birds Star Wars is going to be free for the first million and a quarter BB10 users as a thank you note.
Accuweather, Rdio, NYTimes, Amazon Kindle, Cosmopolitan, ESPN and Skype are also part of the long list of apps ready for users to download from the BlackBerry World.
Here's a promo video of the App partners BlackBerry has invited on board of the BB10.
This is quite the achievement for BlackBerry as no other mobile ecosystem has ever had this many apps at its launch, and the company's CEO was rightly quite proud of this. Let's hope that BlackBerry can keep the momentum of the BB10 and continue adding a lot more apps in the future.