Not to stay too far behind its domestic rival LG, today Samsung unveiled a smart LED bulb of its own. It's called simply "Smart Bulb" and unlike most of the competition, it's utilizes Bluetooth in order to connect to smartphones and tablets.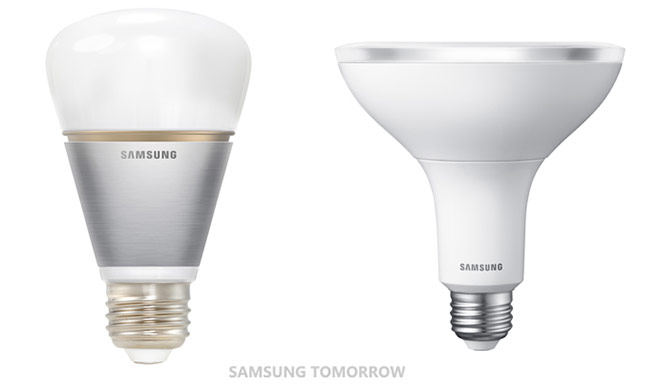 Samsung says you can control up to 64 bulbs via the dedicated app without any additional equipment or set-up. The bulbs can be dimmed down to 10% and lasts up to 15,000 hours or 10 years if used normally.
Home automation is possible if you use a ZigBee Bluetooth hub, but Samsung doesn't seem to be including it in the bulb's package. The Smart Bulb has already been awarded a Design Plus award by iF Design, which is noteworthy if you care about the design of your bulbs.
Pricing and availability are yet to be confirmed. We hope going for Bluetooth instead of Wi-Fi will allow Samsung to place its Smart Bulb below the $32 threshold established by LG's Smart Lamp.