LG has unveiled its first ever smart LED light bulbs. Called the LG Smart Bulb, it's able to connect to Android 4.3+ and iOS 6+ devices using Wi-Fi, allowing you to control it from your smartphone or tablet.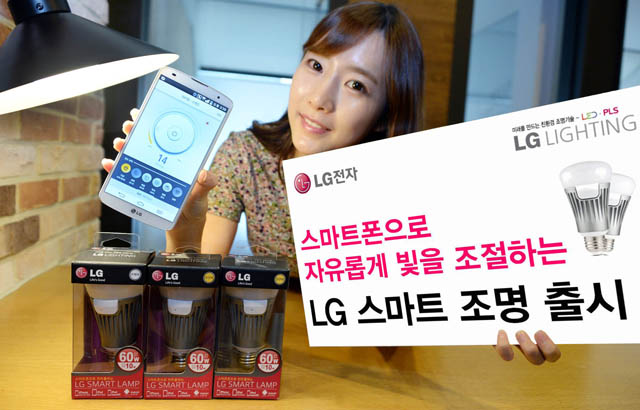 The LG Smart Bulbs are low wattage with LG claiming they'll run for more than a decade. The company has also baked some interesting features in the software controlling them. One of them is a security-oriented and turns the light on when you're not home.
They also boast a so called "party mode", which will make them flash in different colors in correspondence with the music that's playing. At launch, this is enabled only for Android devices. LG has also worked out a way to make the bulbs flash when your phone rings.
LG is launching the bulbs in the coming days and one Smart Bulb will cost about $32 (35,000 KRW).