The rumor of a 10" Android tablet has re-emerged, this time with more details and a couple of screenshots too. The tablet, named as the HTC Puccini, sports a WXGA (1280 x 800) screen and runs Honeycomb according to some specs from a leaked ROM.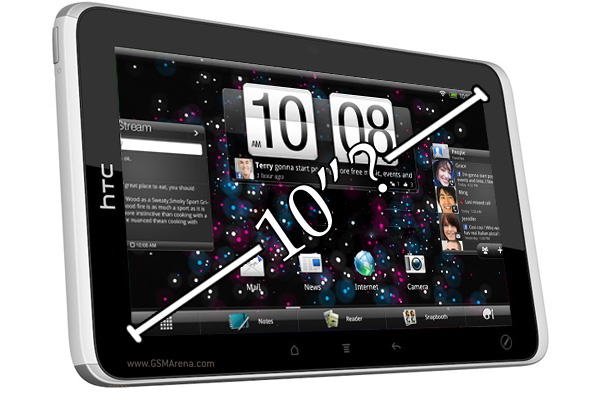 Aside from the bigger screen, the Puccini tablet should also pack more processing power thanks to the confirmed dual-core Snapdragon inside. The MSM8660 chipset has two 1.2GHz cores and an Adreno 220 graphics chip.
The HTC Puccini should also one up the Flyer in terms of mobile broadband with LTE support (the product model is listed as "HTC PucciniLte"). The listed carrier is Cingular US, but I'm sure other carriers will have it too.
Check out this pair of screenshots – yep, Sense UI is here alright, which has led some to speculate that the Puccini runs Android Gingerbread instead of the tablet-oriented Honeycomb. Still, the ro.build.version.release value of 3.0.1 points to Honeycomb (sorry, no Ice cream sandwich yet).
Also, the $80 stylus for the Flyer should be supported by the HTC Puccini too.
Source (in Chinese)