HTC's first foray into the tablet world, the Flyer totes a fancy new stylus that works with its 7 inch capacitive touchscreen which, along with some extra multimedia functionality, allows users to annotate, draw and highlight on text, websites and images. For the stylus as a stand alone purchase, it'll set you back around $80.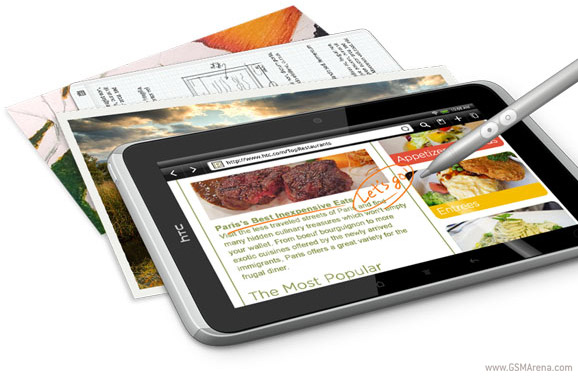 Yep, you read correctly kids. To many, a stylus might seem like an antiquated feature left over from the days when the resistive touchscreen devices reigned supreme, but the Flyer's stylus offers far greater versatility than any before it. Alongside having greater control over annotations and the ability to jot down a quick note or two, the addition of stylus input could readily become a useful new tool for the digital artist. The iPad, for example, offers a whole host of apps devoted to drawing and painting but the limiting factor is ultimately the user's fingers. Finger input is unlikely to be as accurate as a stylus and with the Flyer, a whole new generation of mobile artists could emerge out of the woodwork.
The stylus itself is based off of N-Trig's DuoSense capacitive touch technology and offers a similar experience to an interactive display or graphics tablet but at a much lower price. Whether you pick up the Flyer with a stylus (purchasing from Best Buy means no stylus in the box) or you're buying one as a stand alone item, the added functionality and differentiation in an ever more crowded tablet market does not go unappreciated. Bring on the masterpieces!