Over the span of last year around 2.1 million Chromebooks have been shipped. The majority of those numbers come from North America – exactly 89% – giving the continent the highest demand in the world.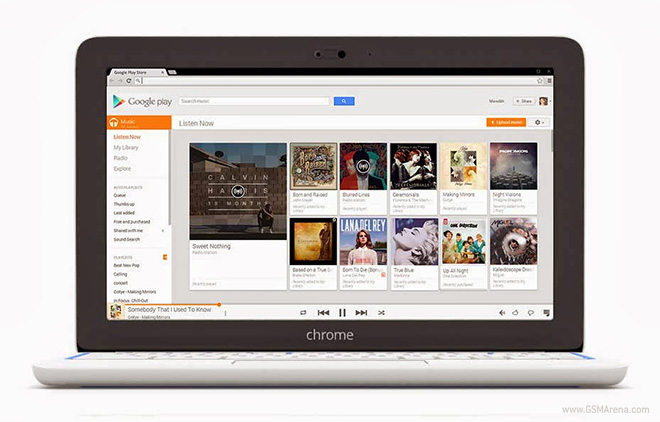 The numbers were calculated by ABI Research and the firm forecasts an increase to 11 million in 2019, but who can really say what can happen in five years (less than five years ago Symbian was top OS).
According to ABI Research the average Chromebook selling price was $338. The firm indicates struggle for Windows 8-powered ultraportables and sees Chrome OS and Chromebooks as a possible game changer once cloud services get cost efficient and more reliable.
For now it looks like Google is still going strong with partners to bring its Chrome OS to more and more devices. We saw the Chromebook Pixel last year as the best hardware to carry the OS so far, HP had its colorful go, Samsung released its Chromebook 2 and there's been talk of the company dropping Windows in favor of Google OS. Google is even bundling more Drive storage with some Chromebooks and adding 60-days of free Play All Access services to others in an attempt to push the OS further.