We've spoken of Toshiba's upcoming 10.1″ Android tab on numerous occasions before. It made an appearance at CES and we caught that back in January, specs popped up from BestBuy in early April and a scheduled release was slated for June in Japan.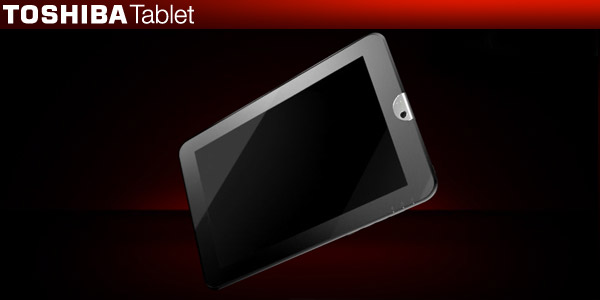 Now, however it would seem that the Toshiba tab in question might be finally making its way across to the US and not only that, it gets a new name too.
The Japanese market will get their first taste of the Toshiba tab under the guise of the not-so-catchy Regza AT300, doesn't exactly roll off the tongue, right? Although there's been no official announcement, it looks like elsewhere in the world we'll be getting our hands on the Toshiba Thrive instead (better than previous possibilities such as the ANT300 and the Antares, thankfully). The source of a name change in the works comes from a 1, 2, punch of clues scattered across the net.
Firstly, Toshiba registered 'Thrive' under a trademark mid-April this year, followed by a placeholder page on Toshiba's US site, currently populated with information based on their Satellite E305 Notebook. Alongside this, Twitter lit up with a number of tweets from a host of actors all talking about shooting a new Toshiba ad, one mentioning the Thrive by name and even suggesting the ad has something to do with zombies, weirdest thing!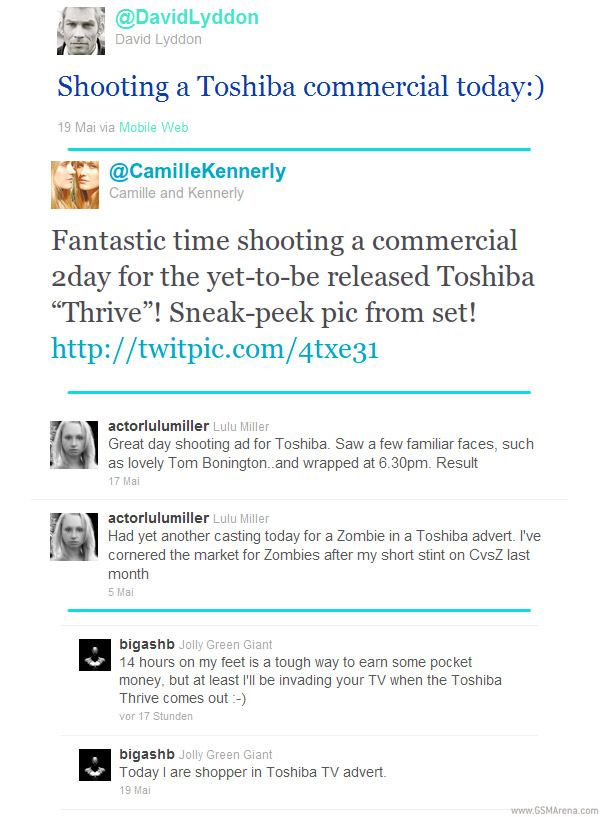 The Thrive looks to be a pretty decent slate with a 1280×800, 10.1″ display, an NVIDIA Tegra 2 dual core processor, a front facing 2MP camera and a 5MP on the back, a host of ports, including HDMI out, and of course. Wi-Fi. Toshiba already have a feature site for what most certainly looks to be the Thrive (although they don't mention it by name) which you can check it out here for more shots, features, specs and so on.
Predicted price looks to be in the vicinity of $730, if the Japanese Regza AT300 is anything to go by and the feature site still just says "coming soon", but until the Thrive gets an official announcement, a true release date and price are still up in the air.
Source (in German)