In addition to the plethora of new features and improvements that Windows Phone 8.1 will bring to the table, a more detailed digging into the SDK of the OS unveiled that Internet Explorer will also receive the option to store passwords.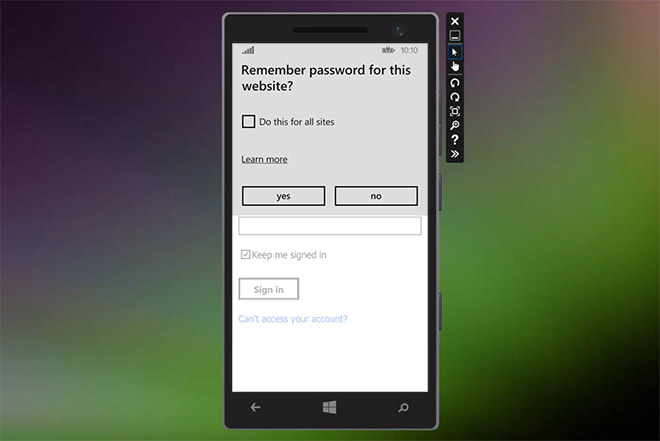 This undoubtedly comes to a big relief to Windows Phone users, who are forced to type their passwords each and every time under the current version of WP. It's not yet known if the mobile version of IE11 will be able to sync up with the desktop one, although it would be a definite plus as it's a feature Chrome and Firefox sport already.
In addition to the new IE11 feature, the Windows Phone 8.1 update will also bring a notification center, and the camera will receive an upgrade as well: burst mode. Check out an emulated demo right here.
Windows Phone 8.1 will have its unveil at the Microsoft Build 2014 conference this April, where a full preview of the OS will arrive.