The Windows Phone 8.1 SDK has leaked and it brings a bevy of software updates and added features.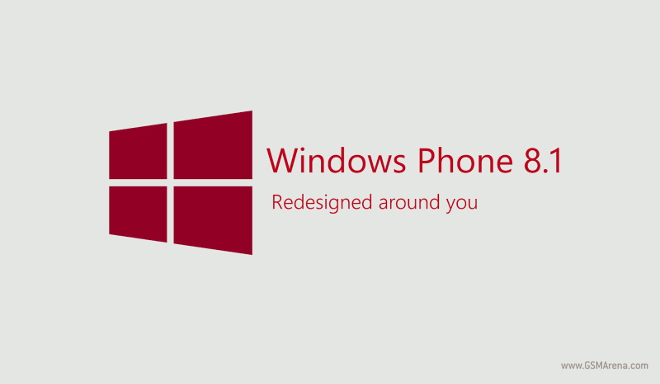 The new layout looks like a bit like a combination of Windows RT and Windows Phone; the lines are blurring between the two platforms.
Microsoft has been murmuring about sharing applications across mobile and OS platforms, or rather, creating "universal apps", for a while now. This would mean that the same applications you would use on Windows 8, would be available right on your smartphone. At least, in theory.
Now 8.1 isn't exactly Windows RT, but, it does seem like Microsoft is making a push towards having applications work on all Microsoft devices. What lends more to this idea is Microsoft's changing 8.1′s installation files to the .appx packaging format, which is the same format that Windows 8 uses. The signs sure are plenty.
New to 8.1 is the ability to change your default messaging application, a la Android. There's also a "Battery Power Sense" feature, support for VPNs, and the re-naming of SkyDrive: it's now called OneDrive in the OS. There's also a "Storage Sense" feature that has been added, which allows users to install applications to SD cards.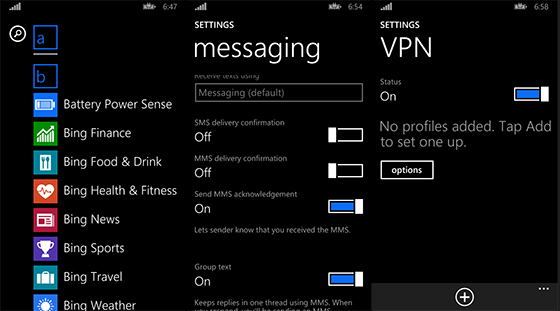 Noticeably gone is the Music+Video application, it isn't in 8.1. Instead, there are two separate applications: one for Videos and another for Music.
Multi-tasking has been added in Windows 8.1. There isn't much known about the application, however, developers are reporting that its akin to Windows 8, instead of an application quitting when you hit the back button, it just chills out in the background. Swiping down now closes apps, so there's no need to tap the close button anymore.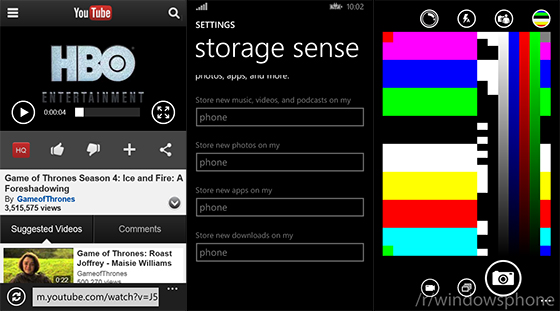 The camera has received an upgrade as well: burst mode, in addition to video recording and good old-fashioned still photography.
There's some interesting news to report about accounts: it seems that the option to add a Facebook account is strangely missing. There's an option to add an iCloud account, and Twitter is there, so it may be that Microsoft is looking to distance itself from Facebook as it's doing with the Windows 8.1 desktop OS.
Internet Explorer is also enjoying an update to version 11 in 8.1. Developers have said that YouTube videos play differently in the new browser now, and don't default to the fullscreen mode as in previous iterations.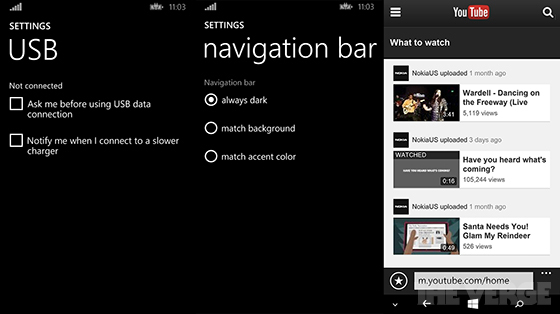 MS is also adding on-screen buttons to Windows Phone 8.1. This means that there is a possibility for Windows Phone devices in the future to be made without any physical buttons; just on-screen controls.
There hasn't been any word on WP's voice assistant, Cortana, in the 8.1 OS, but there are some little tidbits that suggest Microsoft is going all-in with Cortana. Developers who are working with the SDK have reported that the search button doesn't work and any attempt to use Bing ends up giving them error messages.
Windows Phone 8.1 will be revealed at the Microsoft Build 2014 conference this April, where a full preview of the OS will be given.
Stay tuned for more news on Windows Phone 8.1; it looks like Microsoft is definitely putting a lot of thought and effort into their latest mobile OS.