Market analysts IDC has released its report on tablet shipment numbers for the second quarter of this year. Although Apple retains top tablet spot and shipped more tablets than Samsung, ASUS, Lenovo and Acer combined it controls only 32% market share of the entire quarter.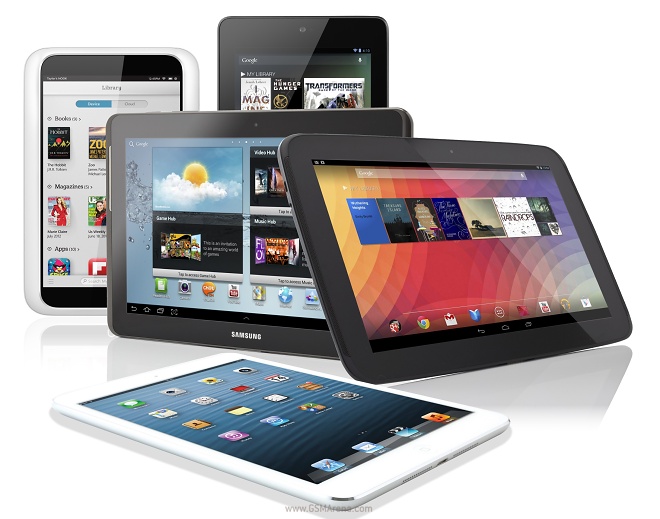 Compared to Q2 of 2012 when Apple saw 60.3% market share of tablet shipments it saw a 14.1% drop in shipments year over year. Samsung saw an increase of 277%, Lenovo had its sales explode by 313.9% and ASUS extended its shipments by 120.3% with Apple the only one seeing a negative trend.
Apple shipped 14.6 million iPads, while Samsung delivered 8.1 million tablets to the market. If we break down the numbers by OS Android saw 28.2 million shipped tablets that gives it a market share of 62.6% for Q2 of 2013, while iOS follows in second place with 32.5% on said 14.6 million shipped units. Windows (both 8 and RT) scored a lowly 2 million units shipped to control 4.5% of the quarterly market share.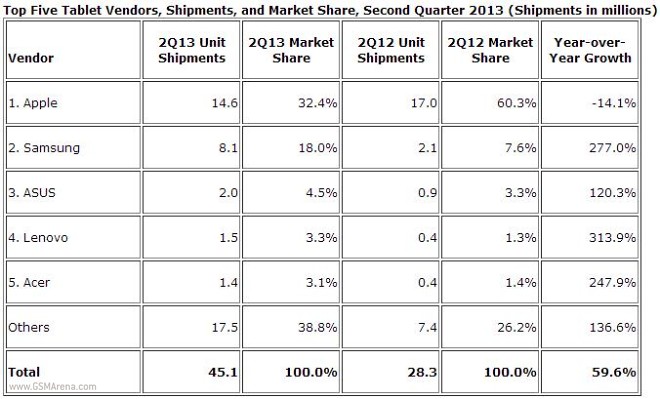 We already saw Canalys' take on the quarter, which gave Apple 42.7% market share on the same 14.6 million iPads, while Strategy Analytics put iOS at 28% for Q2 of 2013.