Two of the devices challenged by Samsung's marketing team during the Galaxy S5 Ice Bucket Challenge have stepped up to the task. HTC One (M8) and Nokia Lumia 930 both got drenched in ice-cold water on camera.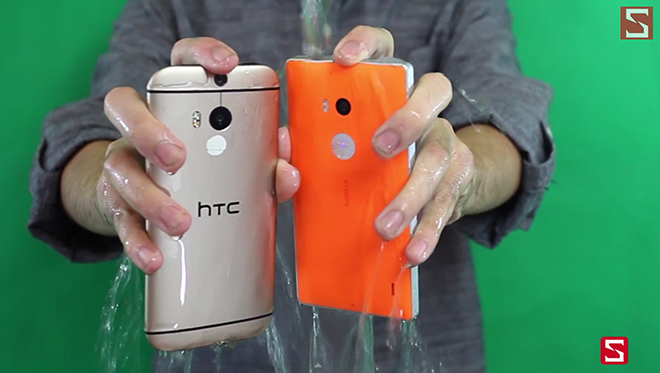 Neither the M8, nor the Lumia 930 offers the IP67 certification of the SM-G900. See how they fared in the video below.
As you can see, despite their lack of official water resistance, both devices made it out of the cold shower unscathed. Each device appeared to remain completely functional.
The survival of the HTC One (M8) should hardly catch anyone by surprise – the IPx3 splash-resistant, metal-clad smartphone has pulled even more dramatic water-related stints in the past. As for the Nokia Lumia 930, the author of the video helped it out a little bit by sealing its 3.5mm audio jack during the exercise with his finger, thus preventing water from entering directly into the device (the M8 needs no such assistance, as its audio jack sits on the bottom).
So, should we be surprised that the two smartphones didn't suffer damage despite their lack of certified water resistance? The answer is no, as most high-end smartphones these days offer build quality that allows them to survive more unforeseen circumstances than in the past.
What do you think? Would the third device challenged by Samsung, the iPhone 5s make it through such challenge? I think it would, as all its connectivity ports are located on its bottom.