If you haven't heard of the ALS Ice Bucket Challenge you must just be coming out of a cave. The Challenge has become so popular that it has passed from people to smartphones.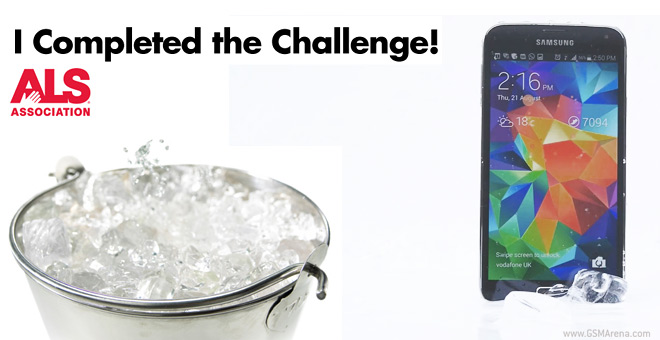 The Samsung Galaxy S5 follows in the footsteps of many celebrities and got splashed with freezing water.
The Galaxy S5 nominated the Apple iPhone 5s, HTC One (M8) and Nokia Lumia 930, all phones without water resistance. The IP58-certified Sony Xperia Z2 was conspicuously left out (the Galaxy S5 itself is IP67-certified).