HTC and Samsung have started a war of words on Twitter, each mocking the other's flagship smartphone and saying praising its own. After Samsung didn't respond to HTC's initial attack on the 140-symbol network, now the company's UK branch started shooting In a response to a Twitter user, stating: "Four is always better than one ;-) (cc @htc_uk)"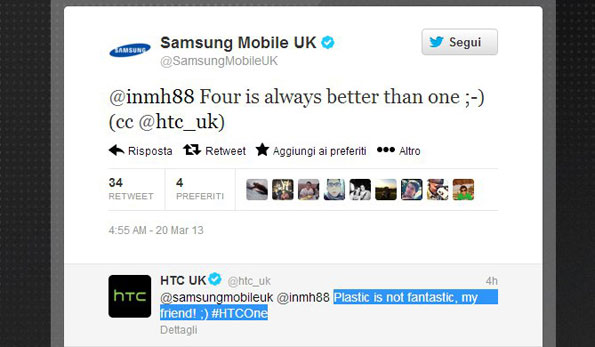 Naturally, HTC was quick to respond with their UK office even making the answer rhyme: "Plastic is not fantastic, my friend! ;)".
Despite the emoticons used in both tweets, you can tell that the two companies are taking it all pretty seriously. Whether this is the right way to go about it is a whole different question, of course.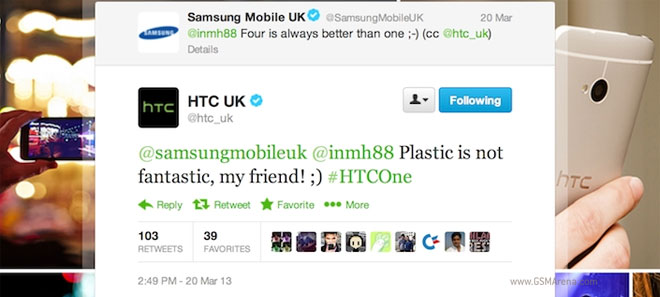 Both tweets date from March 20 and have since been deleted, and the tweets of the user they've replied to made private. Here's hoping that both offices have realized their mistake and this is where these childish Twitter attacks end.