Google Maps is a great digital map to have on the go. But when you are abroad, or at a place without a proper coverage, you are toast. Google already promised us offline maps on Android but how would you like to know that you can get offline maps easily right this very moment?
The Labs section of Google Maps has several interesting experimental features and one of them allows you to cache maps on your Android device. It's called Pre-cache map area and works just as the title suggests.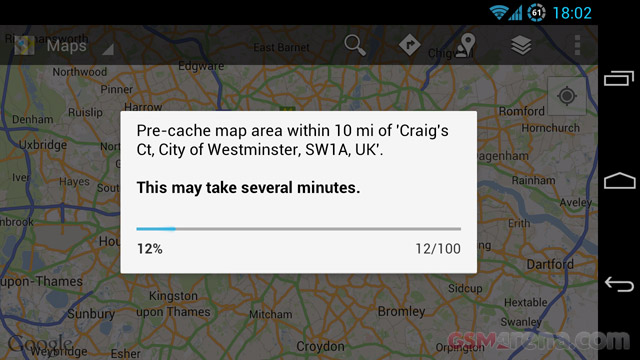 Now this is not a new feature by all means but I get asked about this a lot so consider this post as a quick HOW-TO, rather than a news post. If you haven't been tinkering a lot with Google Maps on your Android smartphone you might have missed this. The feature allows you to tap on any location on the map and have the app pre-cache all map data in a radius of a few kilometers. It works even in Satellite view.
You pre-cache new regions virtually until your phone memory runs out and the cached area will be displayed with a black square on the map. Here's how you do it.
1. Open Google Maps
2. Go to Settings -> Labs
3. Click on Pre-cache map area to activate it.
4. Go to your desired place, tap and hold.
5. Tap on the bubble that appears and select Pre-cache map area. Voila!
And that's it. Now the area around this location will be available offline on your Android device. We've tested this on the Google Galaxy Nexus running Ice Cream Sandwich 4.0.4 and Maps version 6.8.1.
Also bear in mind there is a limitation – you can't perform searches in the pre-cached area, but still, it works out pretty good as a GPS-enabled digital map. That should do until Google releases the real thing.
Give it a go and share if it works for you in the comments below.