With 8 million kilometers clocked and counting, Google's Street View service is aiming even higher to offer its users more and more breathtaking sights – literally. Street View's latest update now features the Burj Khalifa in Dubai – the world's tallest building.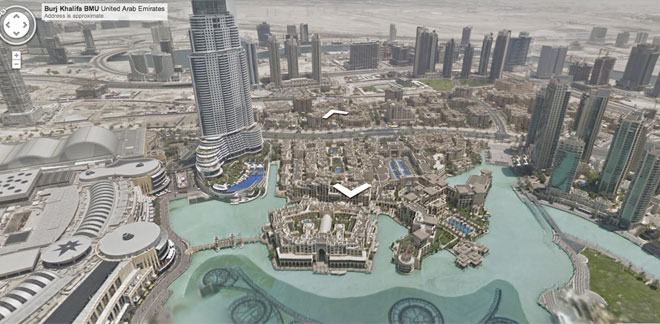 This is the first time the Street View team goes to capture every centimeter of a skyscraper and the endeavor has taken a total of three days to complete.
The building itself is quite impressive: its elevators are the fastest in the world, at 22 mph, with the highest swimming pool there is, located on the 76th floor, while the 163rd floor of the Burj Khalifa is the highest occupied one in the world.
Google has made a promo video telling us a bit what went into making a Street View of the tallest building on Earth. Check it out.
Hit the source link below to feast your eyes on the beauty that is Dubai.