Well, that was quick – Google Plus has reached 10 million users already, despite being less than three weeks old. The influx of people was so large that Google had to shut down the invitation system for a while (it's back up now).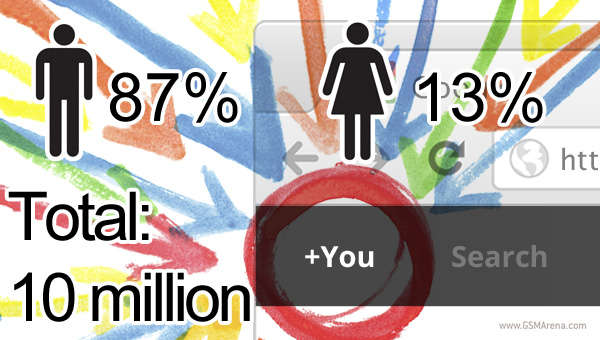 That's right – that many people got in before the service is officially open to anyone. One problem though – girls don't seem to be into it. According to some statistics, as much as 87% of Google Plus users are male.
That's according to website socialstatistics.com, though findpeopleonplus.com lowers that estimate to 74%.
There's significant interest from companies to join Google Plus too – while Plus still doesn't allow profiles for businesses, they can sign up for the upcoming Google Plus Business profiles. Some speculate that over 36,000 businesses have already signed up.
Anyway, what about you? Are you on Google Plus?