Wearables are gaining ground but there's a revolution brewing in home appliances too – Google recently acquired Nest Labs while Samsung announced its own home automation platform. Instead of developing multiple incompatible technologies Nest, Samsung and others have united to create Thread.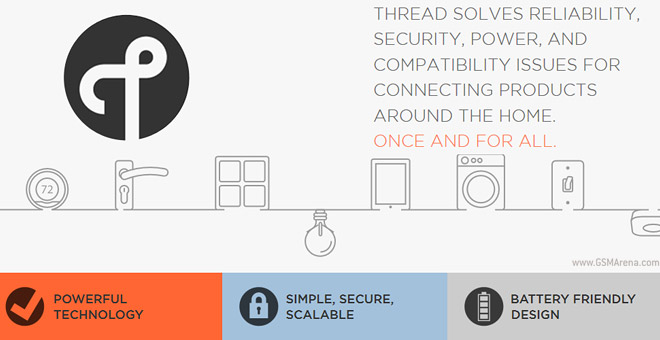 Thread is built on 802.15.4 – a low-power wireless standard already used in home automation – but the Thread Group says previous standards built on it were developed before the Internet of Things.
Internet of Things (IoT) philosophy aims to connect every electrical device to the net – old approaches fail by not supporting IPv6, which is vital in providing all the new IP addresses that will be needed by the countless appliances (the Internet is already running out of IPv4 addresses).
Also, other approaches are "hub and spoke" meaning one hub coordinates several appliances, which creates a single point of failure – the hub. Thread is a self-healing, mesh network so each device will get a much more reliable access to the Internet, users will easily enjoy cloud access to over 250 devices.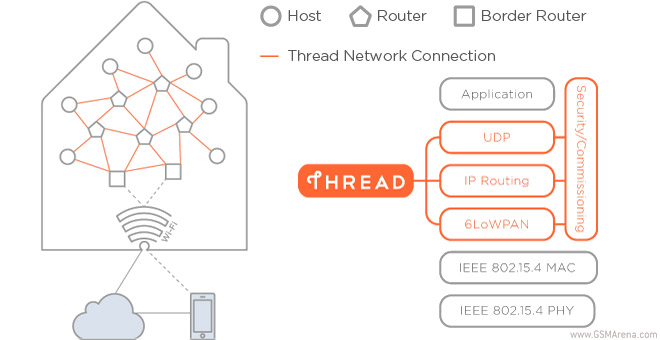 With all those connected devices privacy becomes a concern so Thread uses "banking class encryption" but devices will still be easy to install and be able to run on battery. All you need to add a new device is a smartphone or a computer and if it's a battery-powered device you can avoid the hassle of running power cables to it (this is great for existing homes where cabling will take a mid-sized repair job to pull off).
Thread devices will bear the Thread logo as proof of their quality, security and interoperability. If you already have some 802.15.4-based devices at home you should be able to connect them to the Thread network.
Besides Google-owned Nest and Samsung, the Thread Group boast big names like ARM, Freescale Semiconductor, Silicon Labs, Yale Security and Big Ass Fans (no, really).

On a side note, Google-Samsung relationships seem to have improved significantly – first Samsung contributes KNOX to Android and now this collaboration.