Samsung Electronics has unveiled a new service dubbed Smart Home. The latest assistance from the global market leader will enable you to connect to your smart TVs, home appliances and smartphones through a single integrated platform.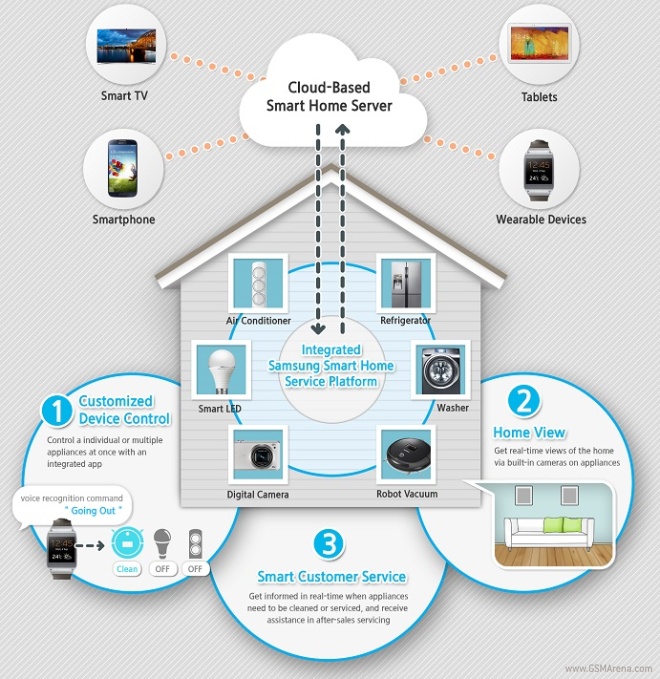 Samsung's Smart Home will allow you to control and manage your electronic devices such as refrigerators, washing machines, digital cameras and even a smartwatch through a single application.
Initially, the service will come out with three prominent features – device control, home view and smart customer service. With the device control option, you can turn on your air conditioning or activate lighting from anywhere, anytime. The home view feature offers you a real-time view of your home via in-built appliance cameras, while the smart customer service will notify you when it's time to replace consumables. The Smart Home will also come with voice command integration so you can communicate with your devices in a more convenient manner.
In the coming days, Samsung will be expanding the Smart Home service to cover home-energy, secure home access, healthcare and eco home applications with the help of third-party service providers.
Samsung will be rolling out the Smart Home service to all its devices and appliances by the end of second quarter this year.