After its Play Movies service, Google is launching its Indoors Maps service in France.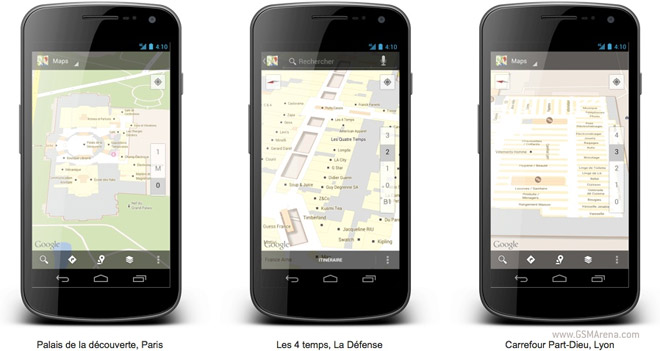 The addition is now available for the Android version of Google Maps and offers indoors maps for airports, museums and malls in France.
There's a lot of useful information available such as escalators, ATMs and restrooms. For now, the coverage varies greatly, but some places are already covered in great detail. For example, maps for Carrefour supermarkets will show you whats on offer in the different aisles and even provide you with walking directions.
France is the third country in Europe to offer Google's Indoor Maps joining the UK and Switzerland. Outside Europe, the feature is only available in the U.S., Canada and Japan.