Yet another leak of the upcoming iPad 5 has emerged. This time, we're treated to high resolution photos of the Space Gray color variation of Apple's fifth generation slate.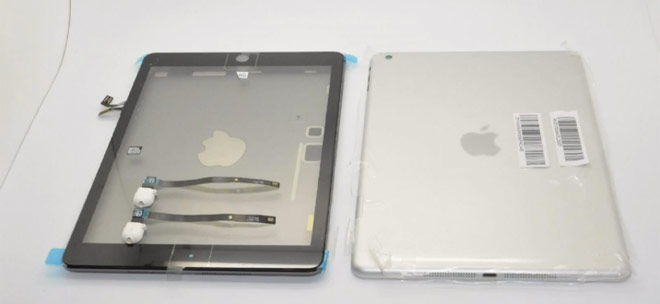 From all the leaks so far we expect the iPad 5 to look a lot like the iPad mini, sporting the same design for its edges and narrower bezels than the iPad 4. The upcoming tablet reportedly measures 168mm – which is 17.7mm inches narrower than the iPad 4, which stands at 185.7mm.
Other than the separated volume button (it is a one-piece design on the iPad 4), the controls layout seems to be left intact. Check out the video below for a bunch of photos of alleged iPad 5 parts and shells.