A leaked prototype of the upcoming iPad 5 from Apple had suggested that the slate would sport an iPad Mini-like design. Now, the aluminum back housing of the fifth-generation iPad has surfaced and confirms that the device would indeed resemble the iPad Mini.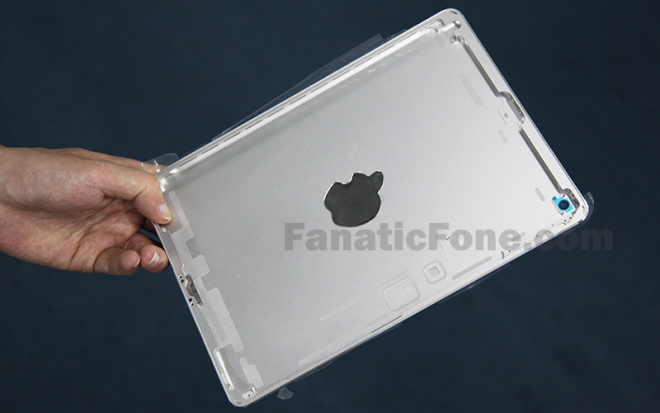 This means that the Apple iPad 5 will come out with a much thinner side bezel, making the device more compact. The Cupertino giant has also managed to reduce the width of its fifth-gen iPad and the upcoming tablet reportedly measures 168mm – which is about 0.7 inches narrower than the iPad 4, which stands at 185.7mm.
The leaked images also reveal that the Apple iPad 5 will have a separate volume up and down buttons rather than a single volume rocker button. Apple has changed the position of the rear camera slightly and the shooter is now placed near the very edge of device. The stereo speakers find its slot at the bottom of the device along with the Lightning port.
Apple iPad 5 is rumored to feature an Apple A7X Chipset, 8 megapixel camera, storage up to 128 GB, wireless charging and support for smart gestures.