A couple of months back at the Build conference, Microsoft told its employees that each and every one of them would receive a free Lumia 920 smartphone, a Surface tablet and a Windows 8 PC. According to a spicy rumor, however, the Lumia 920 part of the giveaway might not happen just yet, as Nokia is struggling to keep up with the consumer demand for the device.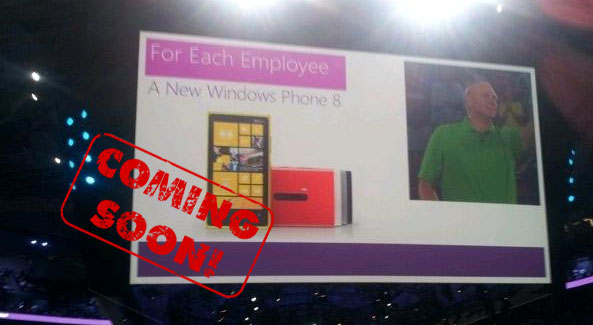 As a result, Microsoft Germany has halted the employee-intended Lumia 920s and returned them back to Nokia to help fulfill customers' orders.
The information comes from a Microsoft employee, who has spoken to WPArea. Here's what he said.
Microsoft Germany renounces in favor of the consumer on the supply of most of the internal Lumia 920 orders. Around 1500 units were ordered and only a fraction of it has been delivered. Most of the smartphones were set apart for business customers.
Another rumor suggests that Nokia manages to manufacture 600,000 Lumia 920 phones per month from its Beijing factory alone, so it's going to be interesting to see how much the company has managed to sell this holiday quarter.
Thanks for the tip, Ron!