According to Corning, its second generation of ultra tough screen glass, dubbed simply Gorilla Glass 2, will start to appear on devices in April or May the latest.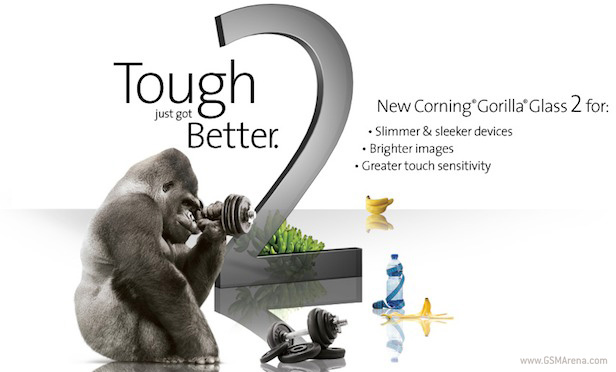 The first shipments have been sent out to the company's partners, they added. We saw the Gorilla Glass 2 in action back at CES 2011 and we are looking forward to seeing it on actual retail devices.
Compared to the original Gorilla Glass, the second generation is 20% slimmer without sacrificing performance or strength. And here's another interesting statistic for you. According to Corning, Gorilla Glass is currently being used by more than 30 brands, which utilize it in more than 600 product models. Overall close to 600 million tablets and smartphones use the protection by the extra strong glass.