The Nokia has inspired young talents to create cool videos with its N8 camera phone for a while now. This is the latest in a line of many very cool videos and the largest in scale stop-motion animation shot with the Nokia N8.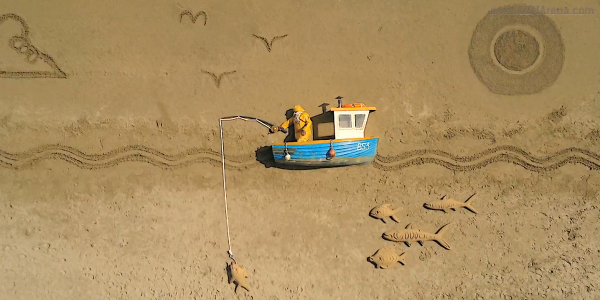 The plot is marine in essence – a fisherman in his small boat is taken on a perilous journey after he gets swallowed by a giant fish. You can check out the making of if you're interested in making your own stop-motion video. The tricky part is that little bot is actually a life-size, real vessel. The person starring is a real man, as well.
You might not remember but Dot was the smallest stop-motion video shot with the Nokia N8 a while back and you may not have seen the winner of the Nokia Shorts 2011 video contest back in June. In good hands the N8 seems quite the tool, doesn't it?
Make sure you don't miss the Making Of video.