You may have never heard of Nokia Shorts, and no it's not some dirty euphemism for underwear. It's actually a creative contest for film-making for artists, armed with the world's current camera-phone top dog the Nokia N8.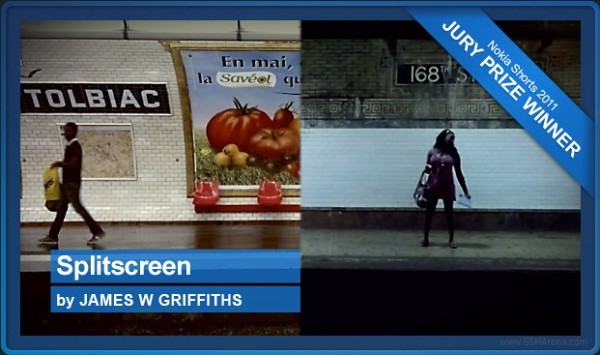 The winner is a chap, named James W Griffiths, who made a split-screen video showing us two different points of view of two people, living in different cities. He's called it "Splitscreen: A love story". The video is brilliantly thought out and you can tell the creator spent many hours, if not days waiting for the right shot – and later on with the montage to blend it beautifully. You can witness the seamless end result – the bikes coming from one screen and then entering the next and so on. It's all incredibly creative – hats off.
The Nokia Shorts 2011 contest was hosted by the video-sharing website Vimeo. "Eight filmmakers had a $5,000 production budget, 2 Nokia N8s, and just a few short weeks to turn their idea into a finished film." – that just about sums up the process. Oh and there is the little detail of the $10 000 first place prize and a sweet spot at the Edinburgh Film Festival.
Here's the winning video itself and if you feel like finding out more about it and checking out a few "making of" videos head on over to the source link below.