BlackBerry's CMO Frank Boulben has confirmed the BBM messenger for Android and iOS will be released "within days". The client has been teased a lot in the past few months with the promise the released date is getting closer. We even saw a beta version makes it to the Apple's AppStore, but it was quickly taken down.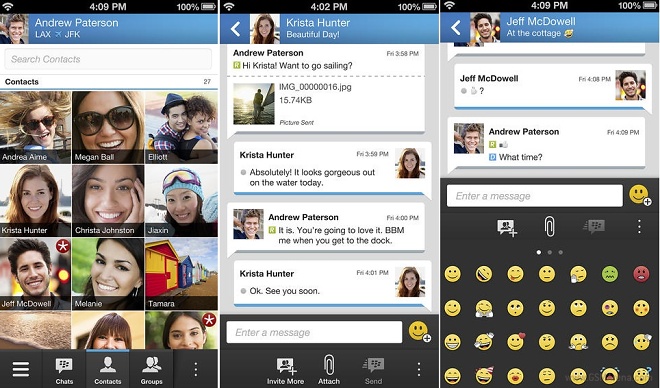 Well, it seems the BBM is finally ready and its arrival is only a matter of days.
Frank Boulben shared this info alongside other reassuring piece of info that BlackBerry is doing well and the development is going according to plan. You can find about the open letter from BlackBerry to its partners and customers right here.
According to BlackBerry six million people have already signed up to be notified for the released of the BBM on Android and iOS.