The hotly anticipated BlackBerry Messenger for iOS is finally official. The app is currently available for download in the App Store.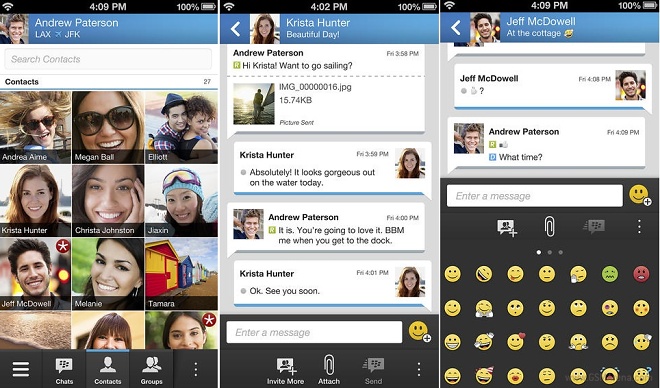 Update: The unreleased version of BBM for Android has resulted in more than 1.1 million activations in first 8 hours, causing lot of issues for the company. So, BlackBerry has paused the global roll out of BBM for Android and iPhone.
The BBM for iOS comes with instant chat feature which allows you to know when your messages are delivered and read, as well as show when your contacts are responding. Naturally, emoticons can be added to the conversation too.
With the newest instant messenger for iOS, you can chat and share things with many at once. You can also share voice notes, photos and URLs using the BlackBerry Messenger. The app also allows you to personalize your profiles using images, including GIFs.
Just like the native app on the BlackBerry OS, the iOS version too requires PIN/QR for invites. The feature gives you control over how you are contacted.