Today Google threw another surprise in the Black Friday pool of deals. If you happen to live in the US, you will be able to pick up the original LG G Watch for a total of just $99, which is about $130 off its regular price. The 5-month old device might already be outshined by the new flavor of rounder and slicker smartwatches, but arguably it still is one of the best Android Wear launch devices. Both the black and white/gold versions are available in the promotion.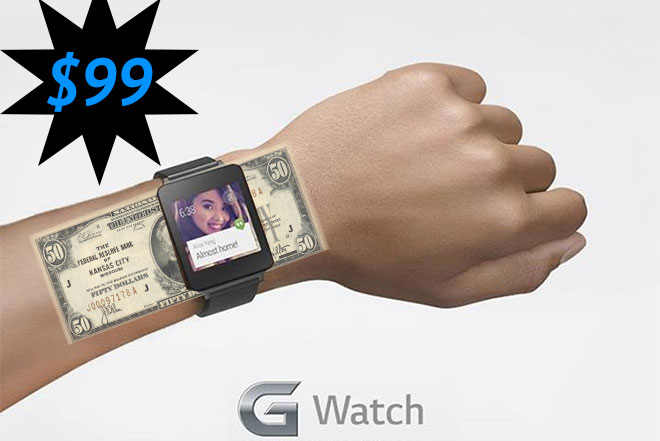 American buyers can also enjoy another cherry on that amazing cake. The purchase of a LG G watch, or for that matter, any other android wear device from the Google Play Store will receive an additional $50 of credit for buying apps, books, movies, magazines or music. This brings the total savings up to a whopping $180, which is more than a good deal.
Earlier we wrote about a very similar deal, put out by Verizon, but no clear connection can be made between the two. Google did also promise Black Friday promotions in 11 other countries, where the Play Store is available, so if you are outside of the US you might just be lucky too.
Sadly we are yet to see any discount on the Nexus 6, which is still consistently out of stock and even unavailable for pre-order. Still a Play store price reduction of over 60% is sure to draw a huge crowd and, as one would expect, supplies are limited. So if you fancy a new and shiny Android Wear on your wrist for the holidays, you better act quickly, before the deal is all plucked.