In case you didn't get a $130 Moto 360 smartwatch from Woot! because they were reconditioned, you can snag a new unit from Best Buy at $150.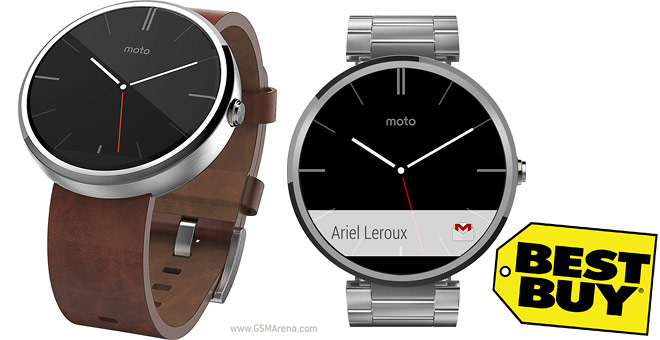 As with the Woot! deal, this one is US only (sigh).
The Black, Stone Grey and Cognac Leather versions are the ones priced at $150. If you want a metal band, those go for $200 for Black and Natural Silver, the Champagne one is pricier at $230.
The Champagne Metal version is currently $200 at Amazon, the e-tailer has similar prices for the other versions too ($165 for most leather options).
Keep in mind that a metal band bought separately will run you $80, while the leather ones are $30. Another thing to consider that the next-gen model is most likely just around the corner.