Good news for those who have been waiting for BBM on iOS and Android (yes, all four of you). BlackBerry has finally announced the dates when you will be able to download the app for your iOS or Android device.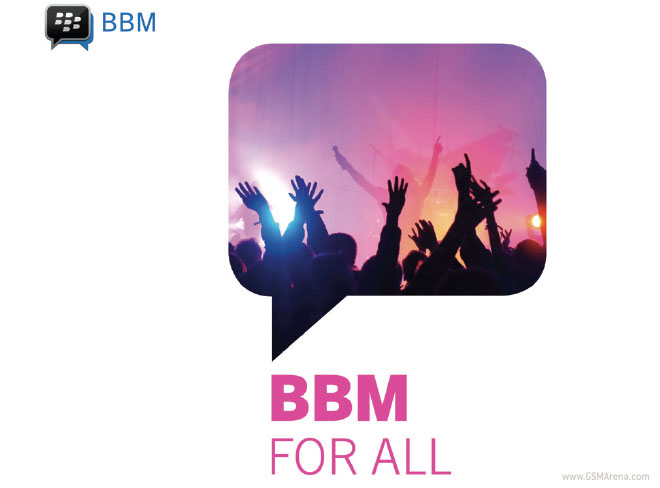 Android users will be getting their hands on BBM first on September 21. iPhone users, meanwhile, will have to contain their enthusiasm for a day longer, and can download the app on September 22. Both apps will be available for free from their respective stores.
For those wondering, BlackBerry Messenger or BBM works pretty much like any other messaging service out there today (or should I say the others work pretty much like BBM). You can chat with a single or multiple people at the same time and share images and voice notes with them. The one unique thing with BBM is that it does not use your mobile number but rather a unique PIN that users have to share in order to add each other to their BBM contact list. This way you can share your BBM ID without giving away your mobile number.
Jokes and sarcasm aside, it's hard to look at this and not think it's too little too late. BBM was a way for BlackBerry users to communicate with each other but with the advent of a dozen other IM services, even BlackBerry users these days prefer to use services such as WhatsApp. To think Android or iOS users would like to install BBM just to talk to their friends using BlackBerry phones when they could just use the existing service is a bit laughable.