A user, reportedly affiliated with Google, snapped a couple of pictures with a device, recognized as Asus Nexus 7 tablet. The pictures were uploaded to Picasa Web Albums by the user Somit Bh.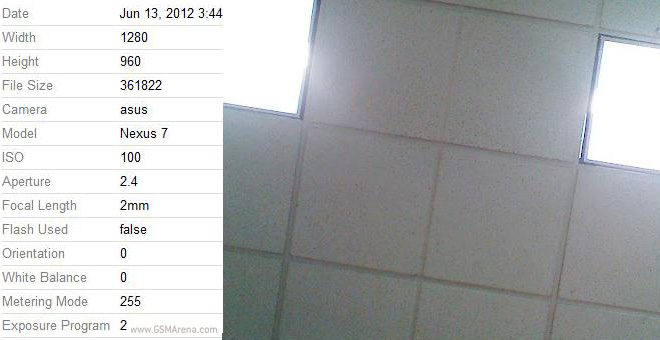 The pictures were removed from the user's profile and Picasa Web Albums shortly after they were spotted, which only adds credibility to the leak.
The size of the photos is 1280 x 960, but they are probably just downsized samples or taken with the front-facing camera. The Nexus tablet rumor has been doing the rounds on the web for some time now and more often than not it has been associated with Asus.
The tablet is said to premiere Android 4.1 (or 5) Jellybean and be unveiled at the Google I/O event in San Francisco on June 27.
The Nexus 7 slate is allegedly aiming to compete with the Amazon Kindle Fire and should cost between $149 and $199 with availability to start in July.