Archos has put Android to use into some unusual devices (e.g. a home phone and an alarm clock), but now it has turned its attention to mobile gaming with the Archos GamePad. The GamePad has a 7″ screen (though details like resolution are missing right now) and a set of hardware controls.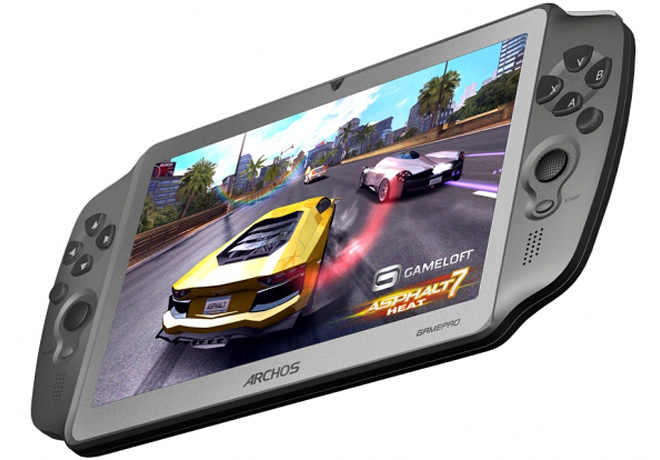 The tablet is powered by a dual-core processor clocked at 1.5GHz and a quad-core Mali-400 GPU. The OS is Android 4.0 Ice Cream Sandwich, which has built-in support for game controllers, but Archos has also included a technology that automatically maps the game inputs on the hardware controls and claim it supports over a thousand currently available games.
The tablet is certified by Google, so it will have full access to the Google Play Store for games, apps and everything else that the official repository offers.
One thing that seems to be missing from the Archos GamePad is a PS Mobile certification. It may not be a deal-breaker, but Asus got certified (not sure which tablets though) and so did the Wikipad, a Tegra 3-powered 7″ Android tablet with hardware controls.
The Archos GamePad will launch in Europe near the end of October for under €150. A Stateside launch is also expected, but details are coming soon. For comparison, a PS Vita costs €200
By the way, there is one more 7″ Android tablet with hardware controls that we can think of – the JXD S7100. Is this form factor gaining traction, or what?