Ever wanted a 7-inch Android tablet that also had gaming keys on the side? Then JXD has just the thing for you. Although the company usually spends its time making PSP clones, this time they have gone ahead and made something original. Oh, wait. Never mind.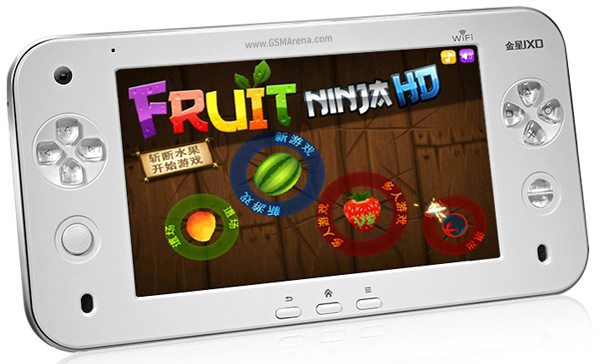 The device has a 7-inch display with a rather unimpressive 800 x 480 resolution. What is impressive, however, is the processor it runs on. The S7100 has the same dual-core Cortex A9 with Mali-400 GPU found under the hood of Samsung's Galaxy S II.
Other specs include 512MB of RAM, 16GB internal memory, Wi-Fi and HDMI out. The device runs on the outdated Android 2.2 Froyo and has a claimed battery life of 4 hours of web browsing and 10 hours for music playback.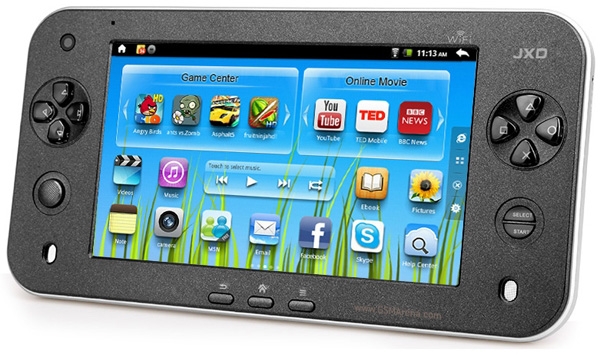 The controls on the side work only if you install ROMs of classic games but for titles found on the Android Market you will have to rely on the touchscreen. If you look at the interface you will notice that JXD has blatantly ripped off the icons from iOS. They even go as far as using names like Game Center to describe their apps. Even their website looks like a rip-off of Apple's website. All of this makes their slogan "We are different…" all that much more hilarious.
If you're interested then you would be delighted to know that it costs only $139.99. It may not be a PS Vita but what other device lets you play Angry Birds, Super Mario and Street Fighter?