It's known that the aluminum shell of the iPhone 5 has been plagued by chipping issues and that has certainly made a lot of iPhone 5 owners quite unhappy. One of them even wrote an email to Apple's Senior VP of Worldwide Marketing Phil Schiller and much to his surprise, he got a response.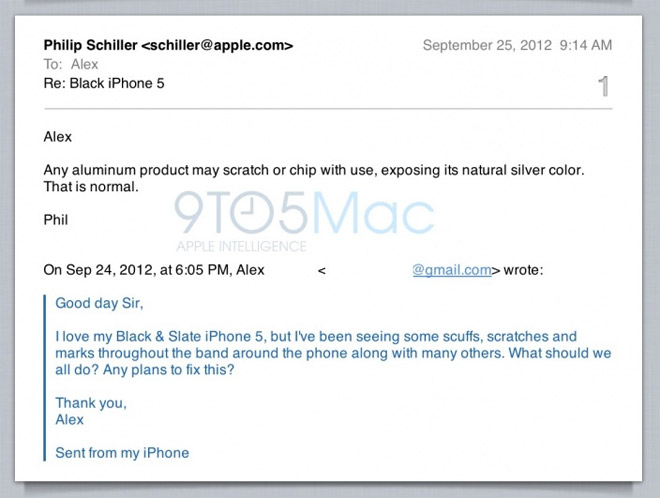 9to5Mac has verified the authenticity of the email, but this is hardly the response the user was hoping to get. Phil Schiller's message to the affected users is a quite clear "Deal with it".
Any aluminum product may scratch or chip with use, exposing its natural silver color. That is normal.
That's not that surprising, considering that Apple was aware of the issues prior to releasing the smartphone to the public.
So, iPhone 5 owners, there you have it – if you want to keep your new Apple smartphone in a mint condition, you should probably invest in a case or just be really really careful. And you shouldn't expect any sympathy from Apple or its Senior Vice President of Marketing.