Google was expected to update its own tracking service, known as Android Device Manager with the remote locking feature. The newest security option is now available on the ADM dashboard and you can remotely lock your smartphone from the web interface.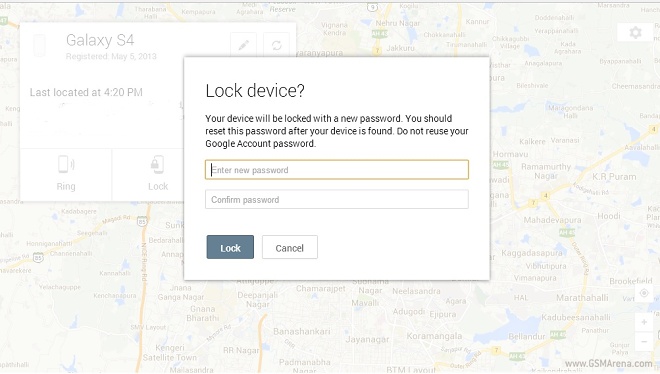 The newest feature allows you to lock your smartphone with a new password that changes any previous screen unlock setting. Of course, you can reset the password once you find your lost or stolen Android device.
The update will be added automatically to the Google Settings app and you need to enable the "allow remote lock and factory reset" option to be able to use it from the web interface.