Google is about to launch its own service that lets you locate your misplaced Android device or protect your data and privacy in case it gets stolen. The service is dubbed Android Device Manager and will let you ring your phone at maximum volume so you can locate it, even if silent mode has been enabled.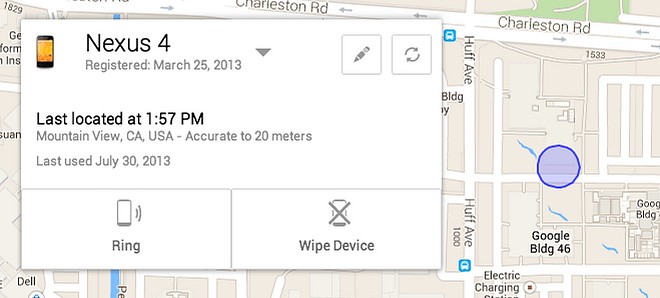 In case the smartphone/tablet is not in your immediate vicinity, you will be able to locate it on a map in real time.
There's also going to be an option to remotely erase all data on a phone that you are unable to retrieve or has been stolen. This means that you can prevent your sensitive private data from falling in the wrong hands.
The Android Device Manager service will be available later this month for devices running Android 2.2 or above. There will also be an Android app to allow you to easily find and manage your devices.
Update: It appears the rollout has already started. The service gets automatically added to devices that have already made the cut – you can check if yours is among them by going to Settings > Security > Device Administrator.