The BlackBerry Playbook won't have Android apps support until late fall. This is a bummer for many and could worsen the prospects of RIM's Playbook even more so.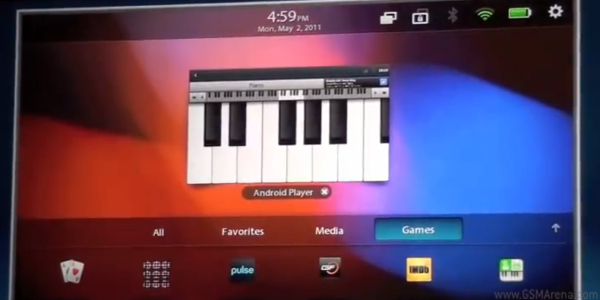 The Playbook is RIM's first slate and its user interface relies on the proprietary QNX platform. It's a smart OS platform alright, but it's light years behind Android or iOS in terms of available third-party apps. The lack of strong app support is a huge handicap for any new OS nowadays.
We saw the Android App Player in action back in May and we didn't quite like how it performed on our Playbook, so we're looking forward to seeing how the final version will turn out.
Oh, and RIM, what about that email, BBM and PIM update that you've been promising?