There is more interesting news coming from the BlackBerry World Conference, guys. After the announcement of two new smartphones, RIM also gave the public a taste of the highly anticipated Android app support for its first ever tablet – the BlackBerry PlayBook.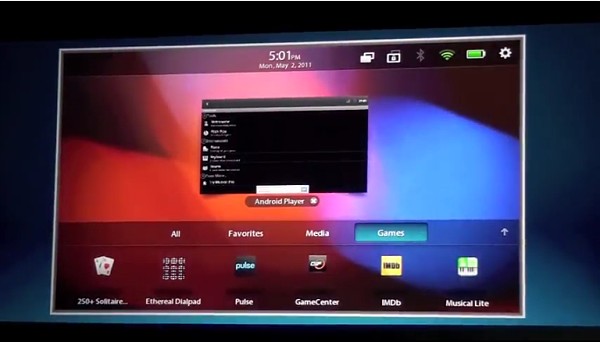 Here is a video of Android applications in action on the PlayBook:
As you can see from the video, the standard Android menu buttons are replaced with the lovely gesture controls of the PlayBook. An on-screen back button has been added as well. The Android apps will be available in the BlackBerry App World as soon as the Android Player (this is how RIM calls the Android emulator) becomes available.
What do you think? With Android support around the corner, will the BlackBerry PlayBook move higher on your tablet shopping list? Tell us in the comments section below.
You can also check out our review.