Samsung is pushing hard with the Android updates this week. First we saw the 4.2.2 Jelly Bean version rolling out for the Galaxy Tab 2 7.0, then it hit the Galaxy S II Plus, and now the Galaxy Note 8.0 is following suit.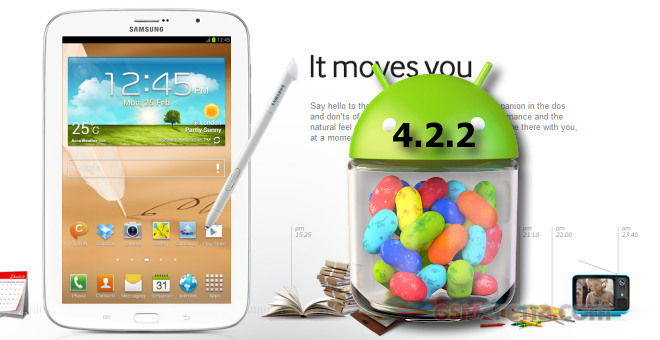 The update is no surprise since we already knew Samsung has scheduled the update process of its slates to complete by the end of September.
The Android 4.2.2 update for tablets brings a few important new features including multiple user accounts, lockscreen widgets, DayDream and a new two-tier notification panel.
According to earlier reports the Samsung Galaxy Note 8.0 won't be stopping with Android 4.2 and will be getting Android 5.0 eventually.
The update is currently rolling out for the LTE version of the Note 8.0 in the UK, but we expect other countries and versions to follow soon. We also expect even more Tabs to be updated in the next couple of weeks.