Android 4.2.2 will be the last update for Samsung's Galaxy Tab 2 lineup. The slates have started their lifecycle on Android 4.0 Ice Cream Sandwich, then were updated up to 4.1 Jelly Bean and now they will be getting their last major firmware upgrade with the 4.2.2 version.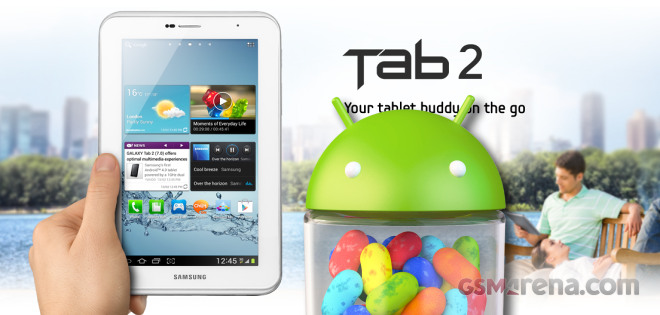 The update rollout for those devices should be completed by the end of September this year.
According to SamMobile's "trusted insider", Samsung is also testing Android 4.2.2 ROMs on the first generation Galaxy Tabs based on the NVIDIA Tegra 2 platform. If those tests meet the required performance standards, the 4.2.2 update might become available on first generation Tabs (8.9 and 10.1) as well.
Finally, there are some good news for the owners of Galaxy Tab 7.7 (P6800) and the Galaxy Tab 7.0 Plus (P6200). Samsung has finally resolved the compatibility issues with the 4.1 Jelly Bean ROMs and the Exynos processor and is resuming the tests. So, we suppose those two slates might get their overdue 4.1 Jelly Bean updates this autumn.
Now that we cleared the Galaxy Tab 2 updates, the list with the upcoming Samsung updates we told you about a few days ago is finally complete.