Samsung Galaxy Tab 2 7.0 is part of the long list of Samsung devices that were destined to get the Android 4.2 according to an earlier leak. The wait for the owners of the slate is now over as Samsung has just started seeding the Android 4.2.2 update for it.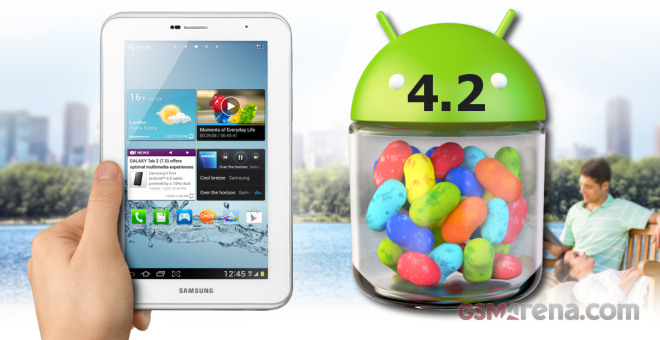 Unfortunately, according to the previous info, this Android 4.2.2 update will be the last major one for the Galaxy Tab 2 7.0. Other Galaxy Tab 2 tablets will be soon getting the same update and the process is scheduled to complete by the end of September.
The Android 4.2.2 update for tablets brings minor but important improvements such as multiple user accounts, lockscreen widgets, DayDream, new dedicated notification panel, etc.
We still have some tiny hope that those devices supposed to end their life-cycle on Android 4.2 may get 4.3 considering how minor that one is, but we wouldn't bet the house on it. Note that even if this is the last major update for the slate, you may get the occasional minor release to squash some bugs.