When AMD released the HD 7970 last year, it was the fastest single-GPU graphics card on the market. That was until NVIDIA launched their GTX 680, which took the crown from AMD and left the 7970 with a bloody nose.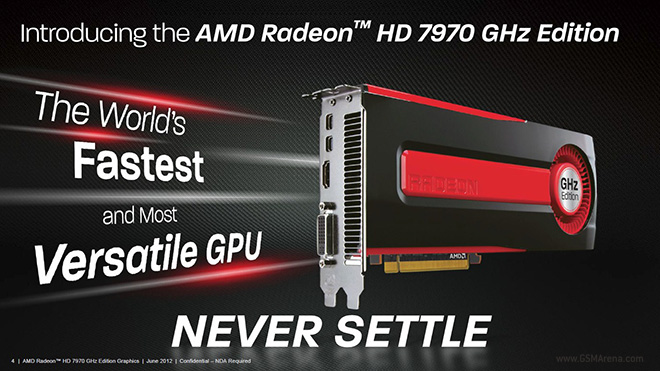 Now AMD is back with a tweaked version of the HD 7970, called the HD 7970 GHz Edition, to take back what's now rightfully theirs, the title of the fastest single-GPU graphics card.
As usual, AnandTech put the new card through its paces and found that it tied with the GTX 680 in single-monitor setups, however, the HD 7970 GHz Edition took the lead when it came to multi-monitor setups running at insane resolutions, which made it the overall winner in terms of pure FPS performance. However, they also noted that this performance comes at the cost, and that is higher power consumption and heat levels and significantly higher noise levels. They even went as far as to say it was one of the noisiest cards they ever tested.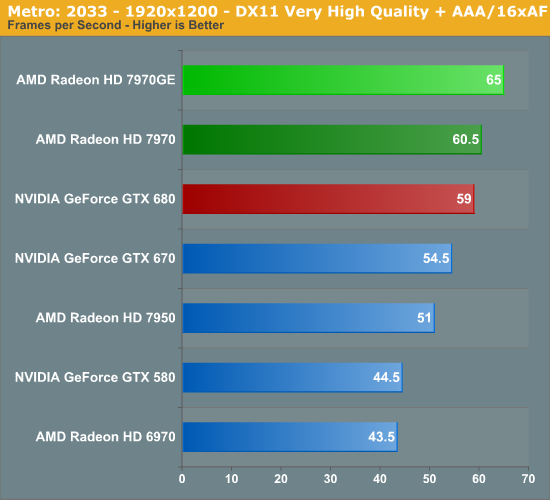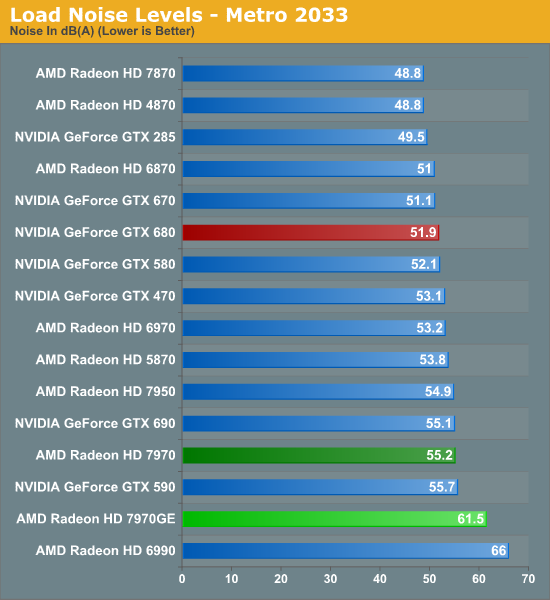 Underneath the identical looking body (compared to the standard HD 7970), the HD 7970 GHz Edition has the exact same hardware. The changes come in the form of a higher clock speed that has gone from 925MHz to 1000MHz and the introduction of an even higher 1050MHz turbo boost clock speed. The memory clock has also been updated from 5.5GHz to 6GHz and that's about all the difference there is between the two cards.
The HD 7970 GHz Edition prices start at $499, which is a tiny bit more than what the HD 7970 cards are selling for right now and a lot less than the $549 launch price for the same. The hardware partner include ASUS, Gigabyte, HIS, MSI, Sapphire, TUL and XFX. If you want the ultimate performance from a single-GPU graphics card and can tolerate the high noise levels then this is the card to get right now.