It seems like September will be a month to remember, as now Amazon.com have added themselves to the list of companies set to announce a new product.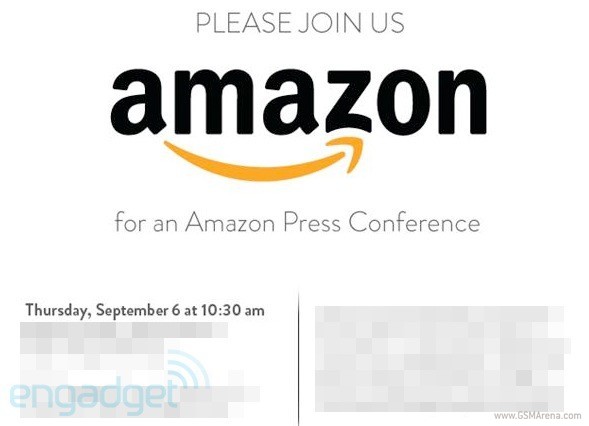 The retail giant hasn't officially confirmed what it will be announcing, but we are most likely getting a sequel of its highly successful Kindle Fire tablet, which was announced last September.
It was no secret that Amazon was thinking of releasing a Kindle successor in Q3 of this year, and considering the Kindle Fire currently controls more than half of the Android tablet market since its release last holiday season, why not follow a formula that worked the first time around? Last year Amazon did very well with the sales in the holiday season, after the September announcement, and it seems like it's going to try and do it again.
What the Kindle sequel will be like is anyone's guess, although there are rumors of a higher resolution display and front-facing camera to rival the Nexus 7.
We'll find out soon enough, so be sure to check back with us on September 6th for full coverage of the Amazon event.