Amazon is giving out paid apps for free again, this time the bundle costs $140 in total. Not that you'll pay a dime of it, if you download the apps from the Amazon App Store. As usual it's a varied bundle ranging from Office apps to health apps plus a lot of games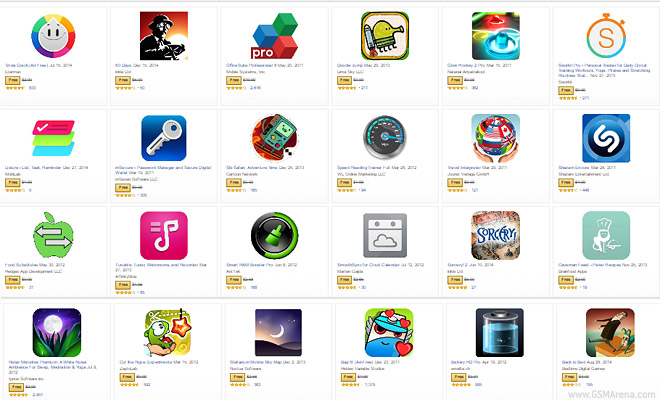 The big ticket items are the Longman Dictionary (Audio Edition), which normally goes for $30 and OfficeSuite Professional 8, usually $20.
You can view the complete list here. There's a filter on the right to view only a specific category. Most of the entries on the list are games (12), followed by Health & fitness (5) and Productivity (4).
If you're not in the US, try your local Amazon site – the German one is running the same promo with the bundle valued at €100.
Amazon has done better deals, like the $220 bundle this Christmas, but we're not complaining about getting free stuff.