In a showcase of good Christmas spirit, Amazon offers $220 worth of paid apps for free to users of its Android Appstore. The sweet promo will last until December 26.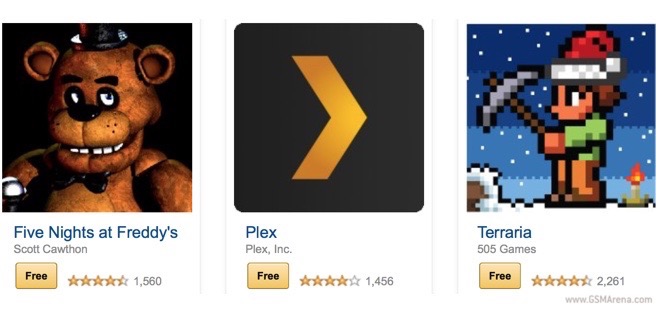 The Amazon bundle of free Android content includes a number of highly-rated apps and games. The list includes popular titles such as Fleksy Keyboard, Oxford Advanced Learner's Dictionary, Worms 3, Quell Reflect, Five Nights at Freddy's, and Wolfram|Alpha.
In addition to the overwhelming number of freebies, the retail giant offers several premium apps and games for only 99 cents. The most notable title from the bunch is Leo's Fortune – one of the best mobile games to launch this year.
Interested? Hit the source link below to start downloading. As always, you will need an Amazon registration in order to access the content.