Congratulations, Internet, ACTA is finally dead. The European Parliament voted against the controversial "trade agreement" with 478 to 39 votes.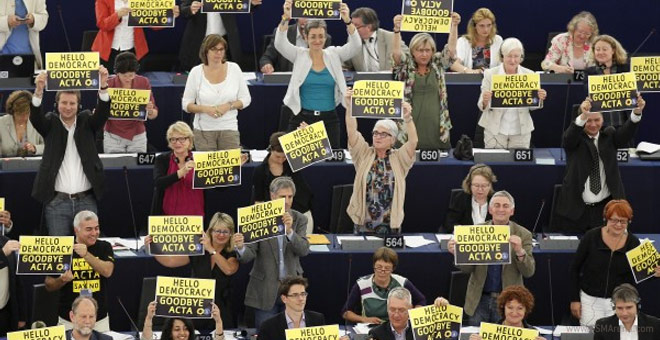 This was the final push needed for the Anti-Counterfeiting Trade Agreement to finally become history after it got rejected by the International Trade Committee.
Ratified by 22 European countries with the support of the USA, Japan, Canada and others, ACTA was threatening to destroy the Internet as we know it. And to make matters worse, it was hiding its true self by being a "trade agreement" meaning it could have interfered in the interior affairs of every country that ratified it.
However, today's rejection of ACTA doesn't mean that it's over. Here's what EU Trade Commissioner Karel De Gucht said.
Today's rejection does not change the fact that the European Commission has committed itself to seeking answers to the questions raised by the European public. The European Commission will continue to seek the legal opinion of the European Court of Justice on whether this agreement harms any of the fundamental rights of European citizens – including freedom of speech.