Times are just not good for RIM's BlackBerry Playbook. First, they make the Canadian-based company lose quite a lot of money and now this.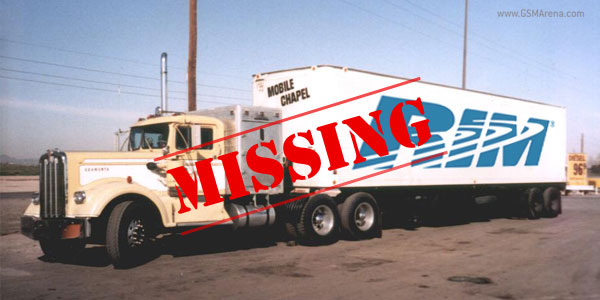 A "well-orchestrated" heist, as the Police describes it, has taken place in Indiana. A semi-truck fully loaded with BlackBerry Playbook tablets has been stolen, while the driver was taking a refreshing break.
And the result? A total of 5,200 gone missing with a reported wholesale value of $1.7 million. That hurts.
The Police and FBI say this wasn't just any robbery, but a professional heist that took only 13 minutes to pull off. The authorities are looking into a bunch of evidences, including a video surveillance footage, fingerprints and DNA recovery samples in hopes to solve the case faster.
And if you are tempted to get your hands on a stolen Playbook, hoping for a cheaper deal, don't be. A RIM spokeswoman has said that all tablets have been blocked from downloading any updates from RIM and on top of that all the serial numbers have been entered into the US national law enforcement database.