All signs point at a launch of the updated Samsung Galaxy Note 10.1 in the nearest future, people. An updated version of the slate got handled on YouTube, showcasing a number of serious improvements, compared to the Note 10.1, which we encountered back in April.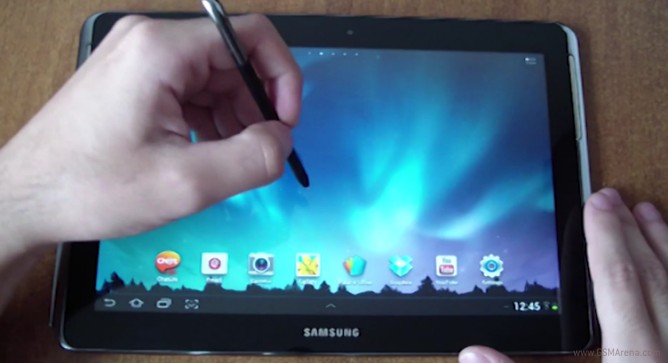 The updated Samsung Galaxy Note 10.1 will feature a quad-core Exynos CPU and an S-Pen slot built in – right in line with the previous leaks on the subject.
Furthermore, the upcoming slate from Samsung features the same Pebble Blue finish as the Samsung Galaxy S III. Here goes the video itself.
Got your attention? If so, you can check out the updated Galaxy Note 10.1 do some S-Pen trickery on Adobe Photoshop Touch over here.
I guess all we are left with now, is to wait for an official word from Samsung. It probably won't take long.