The Samsung Galaxy Note 10.1 came by our office today and unlike its smaller namesake, left no doubts about its tablet nature. But it's not just any tablet – the S Pen stylus proved to be very versatile and surprised us with its extensive functionality.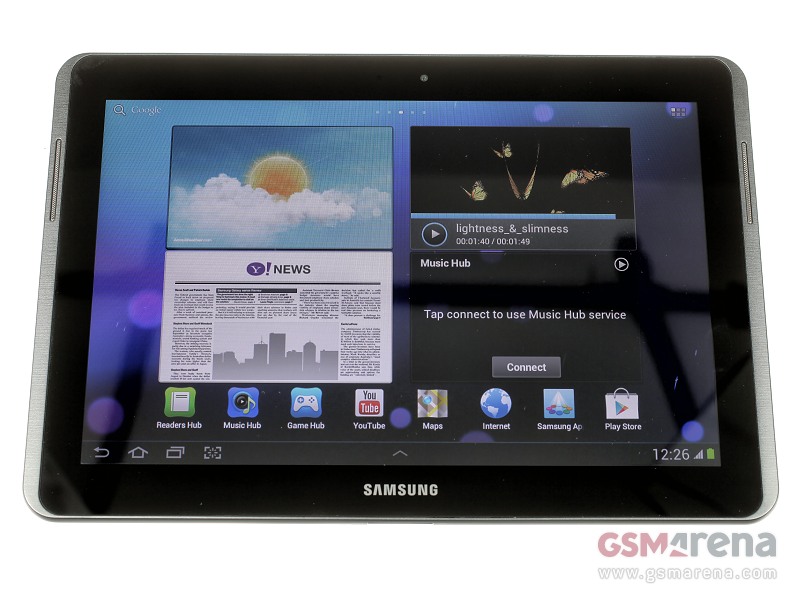 On the outside, the Note 10.1 may look quite similar to the Samsung's other 10.1″ tablet – the Tab 2 10.1 – but there's just enough difference to make the Note 10.1 the more desirable tablet.
A quick investigation revealed that the Samsung Galaxy Note 10.1 uses an Exynos chipset with a dual-core CPU clocked at 1.4GHz and a Mali-400MP GPU – basically the same hardware that powers the smaller Galaxy Note and the Galaxy Tab 7.7.
That's decent amount of processing power for the Ice Cream Sandwich, though not enough to make it the most powerful tablet around. Still, it can tackle all daily tasks – from document editing, through movie watching to image editing and creation (the Note 10.1 was born for this).
Check out the video to get a better idea of how these apps work. We also took time to demonstrate the functionality of the S Pen.
It's pretty cool that Samsung decided to make the S Pen look like an actual pen, it's much more comfortable to hold compared to the one on the small Galaxy Note. However, you have to find a place for it in your pockets as there's no dedicated slot in the tablet for the stylus.
The other differences between the Samsung Galaxy Note 10.1 and the other 10.1-inch tablets by Samsung, include a slimmer waistline 10.1 (8.9mm vs. 9.7mm for the Galaxy Tab 2 10.1) and a slightly better build quality and grip.
We're working on a preview of the Note 10.1 so expect to see more of the droid tablet soon.